The Port of Lewiston's plan to construct and lease dark fiber optic infrastructure within the Port District to establish an open access telecommunications network accelerated at the end of February.
Port Commissioners approved an intergovernmental agreement with the Port of Whitman to construct an initial fiber optic line and facilities from the state line on Highway 128 through North Lewiston to a hub near the Clearwater River Memorial Bridge. The Port of Whitman will construct and administer the project and the Port of Lewiston will pay $30,000 toward the construction.
While the agreement is for a specific fiber optic line through North Lewiston, its creation will provide the Port of Lewiston the opportunity to construct a fiber optic system to serve facilities in North Lewiston and to expand fiber optic line into Lewiston in the future.
"This is what ports do, we develop infrastructure to support, attract and grow businesses in order to build a stronger economy," said Port Manager David Doeringsfeld.
This is a "dark fiber" project, meaning that the ports are partnering to construct fiber optic lines, but the private sector Internet providers will provide service to customers. The infrastructure will be accessible to all service providers on an equal basis and at an equal price, said Doeringsfeld.
Doug Mattoon, executive director for Valley Vision, recently attended a Port of Lewiston Commissioners' meeting to support the project.
"It's imperative that the Port's fiber optic project moves forward," he said. "In today's world, businesses must have adequate bandwidth and redundancy to remain competitive."
This map depicts a proposed route to expand fiber-optic infrastructure into Lewiston.  It was part of a 2012 feasibility study that highlighted need for the project. The study is on the Port website: https://portoflewiston.com/facts/fiber-optic/.
The Lewis Clark Valley Chamber of Commerce Board has voted to support the Port's fiber infrastructure efforts and plans to encourage businesses to utilize the infrastructure once it's in place, said President/CEO Kristin Kemak.
In addition to the Lewiston Fiber Optic Project, the Port's current work plan includes:
Expanding Rail Service and Sidings – There is little if any industrial property in north central Idaho serviced by existing rail lines. The Port is working to expand rail service within the Port District.
Expanding Marine Bulk Cargo Shipments – As the most inland seaport on the west coast, the Port is targeting "value added" cargos bound for the interior of the U.S. "Value added" cargo may require fabrication, welding, electrical components, etc. – activities that create local jobs.  For example, the emerging energy sector in ND, MT and WY will provide opportunities for decades to come.
Developing Industrial Properties – Complete required infrastructure investment to provide industrial sites for business retention and expansion opportunities.
A small expense with a big return
Approximately 1% of annual property taxes paid by a City of Lewiston resident go to the Port for economic development.
Since 1990, Nez Perce County property owners have seen taxes paid to the Port of Lewiston decrease by 61 percent. At the same time, taxpayers enjoy a substantial return on investment.
"For every $1 of taxpayer investment by the Port, approximately $8.80 in local tax revenues are created by the economic activities and the entrepreneurial firms associated with the Port," said Steven Peterson, research economist and clinical assistant professor with the University of Idaho.
Peterson completed a study in 2014 to gauge the economic impacts of the Port of Lewiston and the Pioneer Ports (the Port of Lewiston, Port of Clarkston and Port of Whitman).
A few highlights from the study:
Firms and businesses associated with facilities or properties developed by the Port of Lewiston provide 1,840 direct jobs in the region.
Approximately $390 million in direct regional spending is associated with those jobs.
Dr. Peterson's complete study is available on the Port of Lewiston website:  https://portoflewiston.com/facts/port-of-lewiston-economic-impacts/.
"We strive to keep taxes low and maximize our annual investment in economic development," said Port Commissioner Mike Thomason. "The average Lewiston homeowner pays just $16 annually to the Port."
Over the past ten years, the Port has invested an average of $700,000 per year into Nez Perce County for economic development. That figure includes approximately $450,000 derived annually from property taxes, plus additional revenue generated through Port operations.
Port-related infrastructure connects farmers, manufacturers and consumers to the world marketplace and is facilitating the increase of American exports that are essential to our sustained economic growth.  Approximately 90% of the soft white wheat, peas and lentils grown regionally are exported overseas.
According to Lewis-Clark Terminal Manager Arvid Lyons, LCT records exports of over 24 million bushels in 2013-14.  This volume of wheat has a value of over $165 million which is used to purchase goods and services by producers, farmers and growers in our regional economy.  Bulk wheat shipments from this year's harvest will also be strong.
Efficient freight movement is a critical component of every state economy and this is especially true for the natural resource based economy of north central Idaho.  Columbia-Snake River barge transportation is our gateway to world export markets.
The US Army Corps of Engineers estimates shippers save about $10.90 per ton on the river versus shipping by rail. In 2012, 3.3 million tons traveled the Lower Snake River, saving local shippers approximately $36 million, money that  can circulate in the local economy rather than paying transportation costs.
Barging doesn't just save us money, it protects our environment too. According to a study by Canadian National Railway, barging creates 33% less air pollution than trains and 373% less air pollution than trucks.
Since 2007, container volumes at the Port of Lewiston have fallen due to the great recession, an extended lock closure and most importantly, the dysfunctional management/labor relations at the Port of Portland.  The economy has bounced back and regional export volumes are growing.  However, until labor issues at the Port of Portland are resolved, container volumes are unlikely to rebound.  It is important to note that over the past seven years marine dock operations have surplus revenue of $1.5 million.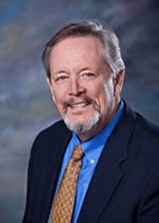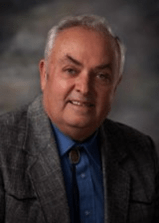 Jerry Klemm
Vice President
Mary Hasenoehrl
Secretary/Treasurer
Growing jobs and the local economy
Nez Perce Terrace PUD is a great example of public and private partnership in economic development
1998:
Property Taxes = $2,900
Assessed Land Value = $138,000
2014:
Property Taxes = $1.1 million
Assessed Land Value = $56 million
"Since 2000, Bedrock, LLC has worked with the Port of Lewiston in the development of Nez Perce Terrace—a 183-acre Planned Unit Development. Nez Perce Terrace PUD is a great example of the private and public sectors working together to create new businesses and jobs. The Port was instrumental in the development of property, streets and utilities to serve the PUD."
 – Richard A. Vandervert, Managing Member, Bedrock, LLC. The Port also worked with McCann, LLC in developing this commercial area.
The Port of Lewiston uses property tax dollars to purchase and develop land, infrastructure and facilities. Through these economic development activities, the Port strives to serve as a partner, facilitator and contributor in helping existing businesses expand and new businesses develop.
Nez Perce Terrace PUD is one example of this. Today, this well-known commercial area is home to several businesses that added new jobs to our economy.
Nez Perce Terrace PUD includes the Port's Business & Technology Park. The park is home to Schweitzer Engineering Laboratories, Intervention Pain Consultants, and the future Clearview Eye Clinic. Sixteen of its 44 acres are still available.
For more information on Port properties and economic development activities visit:  https://portoflewiston.com/economic-development/
Additional businesses and properties associated with the Port:
Southport Business Park:
ATK
Bentz Boats
Juvenile Detention Center
Howell Machine
Northport and Harry Wall Industrial Area:
Excel Transport
Swift Transportation
Pacific Steel
Clearwater Converting
Westmoreland/Fed. Ex.|
Lewiston Solid Waste Transfer Station
Lewis Clark Terminal
Atlas Sand and Rock
Diesel and Machine
Herco Asphalt & Paving
Clearwater Economic Development Assoc.
Nez Perce County Detention Center
Carlton Construction
Inland 465
Clearwater Canyon Cellars, LLC
LC Ice Arena