Local farmers help feed the world
International customers and the U.S. Farm Bureau president visited this past summer to study wheat
Left: Members of a wheat purchasing team from Chile peruse a nearby wheat field, noting aspects of the crop's high quality. Right: Members of a wheat purchasing team from Taiwan pose for a picture atop Lewiston Hill. Four international wheat purchasing teams visited our region this summer to learn about the wheat grown here and the export path along the Columbia-Snake River System. Photos courtesy of Idaho Wheat Commission
Four wheat purchasing teams representing Chile, China, Indonesia, Singapore, Taiwan and Vietnam visited our region this summer to learn about local wheat varieties.
Wheat buyers visited farms, quality labs and river transportation facilities. They were able to see the entire process to understand growers' focus on quality and how that quality is protected through the supply chain.
In the last three years, Idaho growers and the Port of Lewiston have hosted 48 loyal wheat customers from 11 countries. These countries represent 35 percent of the world's population.
Blaine Jacobson, executive director of the Idaho Wheat Commission, said visits from international trade teams help to maintain relationships with customers and build new ones.
An executive from Chile said, "We expect to increase our purchases in the PNW," after his tour.
Following the Taiwan team visit, Port of Lewiston President Mike Thomason received an email stating the "Taiwan Flour Miller Association's decision to purchase solely from the USA is the right decision when we know there are people like you working hard to ensure the smooth delivery of grain to us."
International executives have noted with interest the efficiencies of shipping wheat by barge to Portland for export. The Columbia-Snake River System is the No. 1 wheat export gateway in the U.S. Last year, nearly 10 percent of all U.S. wheat exports moved through Lewiston and the Snake River dams.
"It is imperative that we maintain this important shipping corridor so our farmers can continue their role in helping feed the world," said Thomason.
Another ag highlight this summer was a visit from American Farm Bureau Federation President Zippy Duvall of Georgia.
Duvall is working to visit all 50 states and Idaho was number 42. He visited several hundred Idaho ranchers and farmers while here, according to a Capital Press article following his visit.
American Farm Bureau Federation President Zippy Duvall toured Idaho this summer to learn about ag across the state. His visit included a trip to our region and Lewis-Clark Terminal (pictured here) to learn about local wheat farming. Photo courtesy of American Farm Bureau Federation
Fall Fun
Port Commissioners and staff had a great time this September at The Nez Perce County Fair and Riverfest of the LC Valley, where we worked to communicate the Port of Lewiston's economic development activities and the value of the Columbia-Snake River System.
Thank you to everyone who visited us!
Top: Port Commissioner Mary Hasenoehrl demonstrates how fiber optic cable works using a small light and a curved rod. The curved rod is designed with total internal reflection and helps illustrate how fiber optic strands send data coded in light from one place to another. The Port is installing fiber optic infrastructure throughout Lewiston to improve access to high speed internet for local businesses and schools. Students who visited our booth received small fiber optic toys so they could continue experimenting with fiber optics at home.
Bottom: Port Commissioners Jerry Klemm (left) and Mike Thomason (right) demonstrate hydropower using the Port's specially designed water wheel. Children turn a handle to power the turbine and light up a small strip of LED lights. With a flip of the switch, they observe how we use water to turn the turbine and create electricity.
Top: The Port's Penny Cargo Challenge was a big hit at the fair and Riverfest. Children of all ages were provided a small square of aluminum foil and challenged to create a barge that will hold the most pennies before sinking. High scorers got nearly 300 pennies in their barges! This is one way the Port works to communicate the value of river transportation and how much more cargo can be carried by barge than by truck or rail.
Bottom: Visitors to the Pioneer Ports Riverfest booth enjoyed learning about the multiuse Columbia-Snake River System. Lewis-Clark Terminal set up a wheat "sandbox" for kids alongside samples of grain grown in the region and free cupcakes (left). Tidewater Barge Lines challenged visitors to answer questions related to river transportation and then spin a wheel for a prize (right).

Tenant News
Pacific Steel and Recycling welcomes new manager
Danny Gandy is the new branch manager for Pacific Steel and Recycling in Lewiston, replacing manager Jason Heath who moved to Billings, Mont. to work as the branch manager there.
Gandy has been employed with Pacific Steel and Recycling for six years. Before accepting the branch manager position in Lewiston in Sept. 2017, he worked as assistant manager at the Pacific Steel and Recycling facility in Nampa, Idaho.
"I am looking forward to upholding Pacific's tradition of excellent customer care and responsible management while continuing to build relationships and trust with the local community," he said.
Gandy bought a house and lives in the Lewiston Orchards with his wife, Tracy. He was born and raised in Texas. After getting out of the Marine Corps in 2000, he moved to Idaho. He resided first in Pocatello and most recently lived in the Meridian area.
"My family and I are pleased to have the chance to be involved with our new community," he said. "We look forward to taking advantage of the multitude of outdoor activities, making new friends, and learning about the community as a whole."
Over the years, the Port has developed multiple sites in Lewiston, providing opportunities for existing businesses to expand and for new businesses to locate in our community.
It's always wonderful to see a project come to fruition and we are pleased to say that a significant section of Harry Wall Industrial Park has been transformed into the perfect venue for businesses.
When EKO Compost moved from Harry Wall West in March 2016 to their new location at 2231 2nd Ave. N. in Lewiston, we began the process of revamping the site by grading it and preparing it for future development.
The Port invested $572,756 in this economic development project, creating approximately 13.2 acres of project-ready sites, which are now available.
Water and sewer lines were extended to some of the sites as part of the development project. There is also easy access to high-speed fiber optic cable as well as general utilities like electricity and natural gas.
Harry Wall Industrial Park is zoned Port, allowing for many uses including light to heavy industrial. Pad sites are located in the rolling foothills north of Lewiston overlooking the Clearwater River with on/off access to Down River Road, easily connecting to highways 12 and 95. River, rail and air transportation options are nearby.
In 2014, the Port completed a Master Plan for the Harry Wall Industrial Park and the Port is currently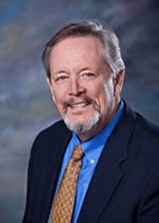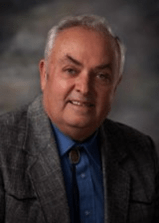 Jerry Klemm
Vice President
Mary Hasenoehrl
Secretary/Treasurer
focusing land development efforts within the site, which originally consisted of 117 acres when purchased in 1986.
Several parcels have been sold to accommodate the City of Lewiston's Transfer Station, the Nez Perce County Detention Facility and Federal Express Distribution Facility. Most recently, Broemeling Steel and Machine, Inc. constructed a new facility on approximately 2 acres.
The City of Lewiston plans to make improvements to Col. Wright Way during the summer of 2018. The construction project will include adding curb, gutter and sidewalks to the existing street. The Port intends to install trees bordering the street after the City project is complete.
A primary objective of the Port is to encourage economic growth to make the Valley a competitive force in the regional marketplace. By doing so, the Port improves employment opportunities and the standard of living within Nez Perce County.
Other examples of property development projects include Northport, Southport and the Business and Technology Park.
To learn more visit our website: https://portoflewiston.com/economic-development/.
Before recent site work at Harry Wall.
After work was completed along Col. Wright Way.