LC Ice Arena warms hearts and economy
Hockey, public skating and other programs bring visitors to the valley and benefit local youth
The LC Hockey Pee Wee Team (ages 11-12) celebrates a victory.
Since its inception in 2004, the LC Ice Arena has grown from a fledgling rink to a flourishing enterprise that contributes roughly $230,000 annually to the local economy through hockey tournaments alone, according to figures from the Lewis Clark Amateur Hockey Association.
Approximately 295 families attended tournaments in the 2015/16 season, staying at local hotels, eating at
restaurants and spending money at stores and entertainment venues.
"This past season was the biggest tournament season we've ever had," said Jennifer Graham, treasurer for the LCAHA.
The $230,000 economic impact figure doesn't even take into account trade games, held most weekends from November through March, with teams from places like Moscow, Coeur d'Alene, Spokane, Tri-Cities and McCall. The LC Ice Arena also hosts three adult tournaments each year that bring in competitors from Yakima, Tri-Cities, McCall and Moscow.
But, arguably more important than the dollars the LC Ice Arena generates for the local economy is the impact it has on our valley's youth and community.
"We have kids that start ice hockey and they don't quit," said Graham. "There's something about the sport of ice hockey. Everyone who plays can feel successful. It's really a team sport."
Registration for youth hockey ages 4-18 has grown steadily over the years, with 80 registered to play in 2016.  Admission for public skating have grown as well, with 6,582 people checking in for those activities in 2015.
In addition to youth hockey league games and tournaments, the Ice Arena is open for public ice skating and lessons in the winter and roller skating in the summer, private rentals  and birthday parties. LC Ice Arena also hosts numerous community events, such as Special Olympics, school and church activities, as well as fundraising events for local charities like the Idaho Food Bank and the Idaho Meth Project.
The arena also offers National Try Hockey for Free events twice a year to introduce newcomers to the sport.
"Our main goal is to continue to grow the hockey program, to continue to grow with the community and see where that takes us," said Graham.
Graham said the Port of Lewiston has helped the Ice Arena succeed.
"The Port of Lewiston has bent over backwards to make accommodations for us," she said. "They've always listened to our concerns and tried to help us out."
Port of Lewiston Commissioners say they're glad the Ice Arena continues to be a tenant in Northport.
"It's wonderful to look out of the window of the Port Administrative Office and see something so positive for our youth and economy," said Port of Lewiston Commissioner Mary Hasenoehrl.
Commissioner Jerry Klemm agreed.
"It means a lot to us as commissioners to know we've had a hand in helping the Ice Arena grow and expand over the years," he said.
A group of youth hockey players participate in a Lewiston parade.
"Cabin in a Can" is latest idea from Port tenant
Steve Carlton's companies have been meeting construction and storage needs since 1986
Some may see an empty shell, but in an unfilled container, Steve Carlton sees possibilities.
His latest creation—a 20 ft. container converted into a cozy cabin—was on display at the March KAT-FM Home & Garden Show in Lewiston.  Carlton added amenities, a door and window. However, when the container door is shut, it looks like an unassuming metal box.
"The response was unbelievable; it was the hit of the show," said Carlton. "You couldn't get much more secure than a container. You could just roll your generator in when you left and lock it up."
Carlton Containers offers containers for rent and sale, including containers converted to construction trailers and wired for heat, air, electricity, phone and Internet.
This model "Cabin in a Can" shows how an empty metal container can be transformed into a cozy living space. It was recently displayed at a home and garden show in Lewiston.
"We'll modify any container," said Carlton. "We're pretty accommodating. If somebody needs something, if we can make it work, we'll do it."
Carlton Containers is a long-time tenant at the Port of Lewiston, where most containers are stored. Also, a container storage unit complex is located at the Carlton Construction office at 1103 Bryden Avenue. A new complex is going in near Peak Performance Physical Therapy on Bryden Ave.
Driving around the valley, it's hard to miss containers with the Carlton logo at construction sites, businesses and events. The company has an inventory near 500.
Carlton Containers was a natural offshoot from Carlton Construction, which was founded in 1986 and is celebrating its 30th anniversary this year.
Carlton said the company got its start in painting and sandblasting. Construction work grew from there. Today, the company has 10 full and part-time employees and specializes in commercial and residential work, as well as fire and water restoration.
Steve Carlton of Carlton Container Rentals & Carlton Construction shows off a new double-door container that opens so one full side of the container is exposed.
The container business started when Carlton received a request from a local company in need of containers. The only person he knew that rented and sold containers had moved away, so Carlton stepped in to fill the niche. The company also rents dumpsters.
Port of Lewiston Commissioners wish to congratulate Steve Carlton on his many years in business.
"You can always count on Steve Carlton to find solutions for construction companies, businesses and many others, which is important in keeping our economy moving forward," said Port of Lewiston Commission President Mike Thomason. "We are proud to have Carlton Containers as a long-standing tenant and as a strong business colleague."
FY17 – Investing in job creation, lowering taxes
In the FY17 budget, the Port of Lewiston is reducing the tax levy rate by approximately 5.9 percent from last year. The tax levy will generate an estimated $405,000 for economic development. Last year's levy was budgeted at $420,000. From FY1990 to FY2016, the property tax levy rate has dropped by 64.3 percent.
The tax levy will be used along with prior revenue and other sources to increase this year's investment in economic development to $1,894,600.
View the Port of Lewiston FY17 budget and past budgets on our website:  https://portoflewiston.com/about/budgetaudits/.
"FY16 was a big success, including the installation of 3.7 miles of fiber optic cable and resumed container-on-barge service for our regional farmers," said Commission President Mike Thomason. "We appreciate the public comments received during our budget hearing and look forward to exciting economic development projects in FY17."
For those of you who may not love crunching numbers, we'd like to take a more anecdotal approach here in discussing our FY17 budget.
A good first step is to take a look at the Port of Lewiston mission statement: to develop and manage assets and services that stimulate job creation and trade, while protecting the quality of life for Nez Perce County residents. Our proposed expenditures reflect the goals of the Port.
This year, our focal economic development activities include work to level the ground and extend utilities to the former EKO site in Harry Wall Industrial Park. The end result will provide over 18 acres of shovel-ready ground open for business investments. Another major project is to continue building dark fiber infrastructure throughout Lewiston. Plans include extending to the airport and connecting with the Port of Clarkston's dark fiber infrastructure at Southway bridge.
As the build is completed, telecommunications providers can tap into this new fiber conduit, offering better and more competitive high speed Internet services to Lewiston businesses and residents.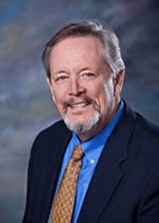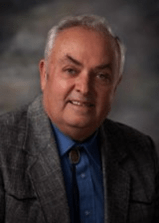 Jerry Klemm
Vice President
Mary Hasenoehrl
Secretary/Treasurer
The new infrastructure will also improve redundancy because when one line goes down there will be an alternate line running from another direction to send information.
In today's technology-dependent world, access to fast and reliable Internet service is vital. This dark fiber infrastructure will help existing businesses stay competitive and will help in attracting new industries.
In FY17, we also plan to renovate Suite D of our Business Incubator Building so the 7,500 sq. ft. space can be adjusted to accommodate two new manufacturing businesses, instead of just one. This renovation should make the business incubator program more accessible to small start-ups.
We will also invest to design a new incubator building, that, once built, would add additional spaces to help new businesses get off the ground. These are just a few highlights from our economic development plans.
With every budget, it is our goal to achieve balance between being fiscally conservative and making strong investments toward economic prosperity. Even though we are increasing investments in economic development this year, we are planning to lower the tax levy rate. We are able to increase spending in economic development while lowering taxes thanks to the Port's healthy financial position.
Other budget items worth noting include modest pay increases for Port staff and continued focus on public outreach.
Staff salaries were held flat last year as the Port grappled with the loss of container service at the Port of Portland. This year, our expected revenues for the container yard have increased thanks to leases at the dock and adjacent warehouses. This includes the current American Alloy project, in which a Spokane Valley company and local contractors are constructing and shipping units for the U.S. Navy. Also, container service has resumed with service to the Port of Morrow by barge for rail export to the Port of Tacoma.
On a final note, we want to thank you for reading this report and we hope you are finding the Port's efforts to communicate our activities helpful and effective. We value your support for the Port's investments in local business growth and job creation, and we will continue showing you how that support is paying off for our community.
On April 14, crews moved the first of five units bound for the U.S. Navy onto a barge. The American Alloy project has provided new revenue at the Port of Lewiston and work for a number of local contractors.