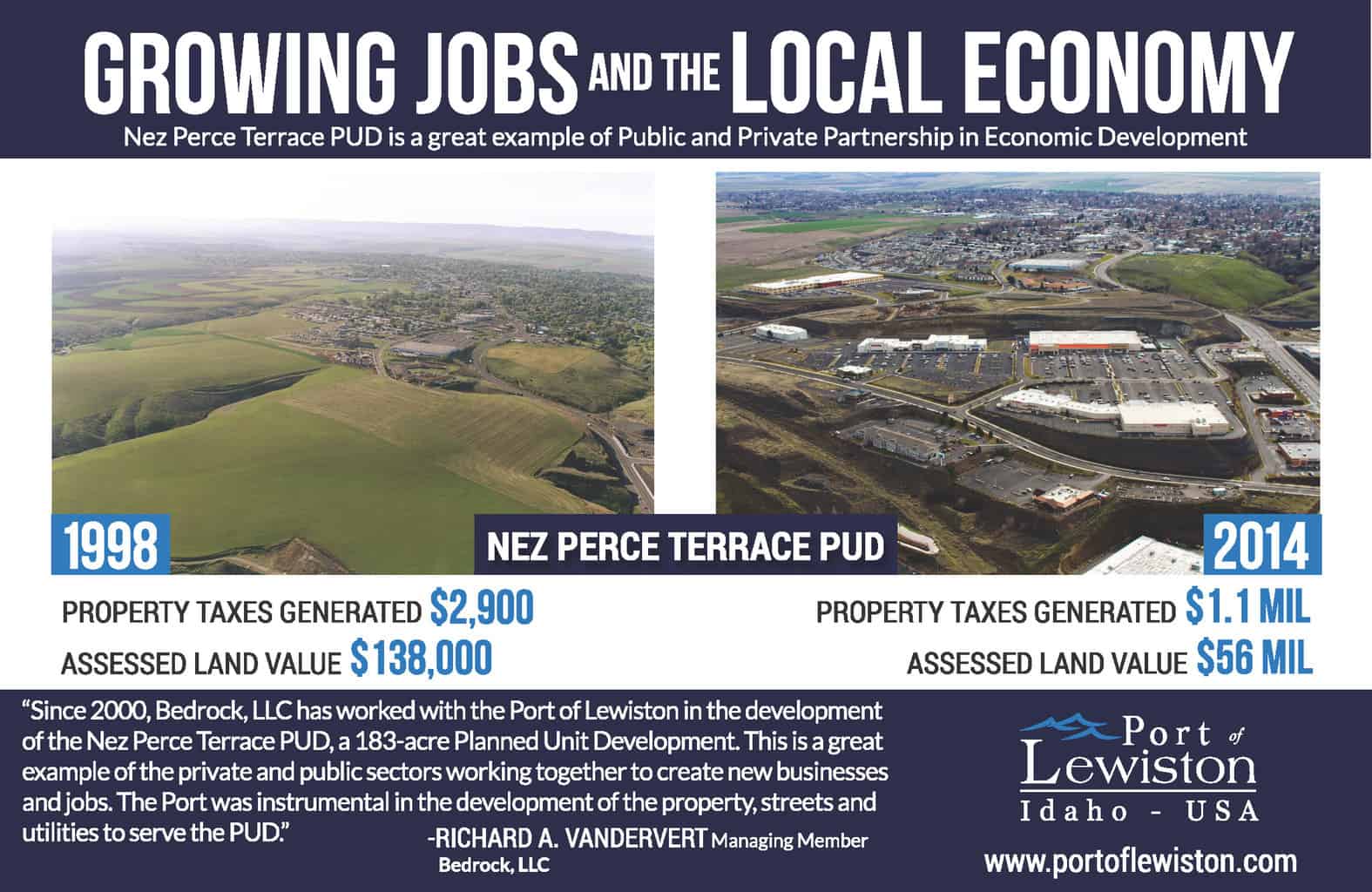 The Port of Lewiston uses property tax dollars to purchase and develop land, infrastructure and facilities. Through these economic development activities, the Port strives to serve as a partner, facilitator and contributor in helping existing businesses expand and new businesses develop.
Nez Perce Terrace PUD is one example of this. Today, this well-known commercial area is home to several businesses that added new jobs to our economy.
Nez Perce Terrace PUD includes the Port's Business & Technology Park. The park is home to Schweitzer Engineering Laboratories, Clearview Eye Clinic and Advanced Healthcare. 13.3 of its 44 acres are still available.
Click here for more information on Port properties and economic development activities.