With the Port of Lewiston 465 miles inland, all major modes of transportation are available to Port shippers to route their products globally and still remain competitive in the marketplace.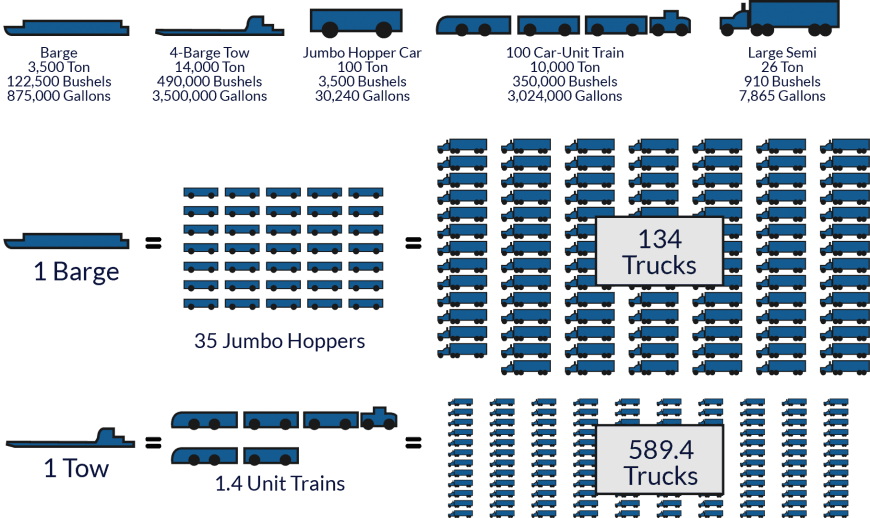 Container Yard & Warehousing
Port waterfront property allows shipments of a variety of break/bulk commodities directly from barge to storage to truck.
The Port's 150,000 square foot warehouse and distribution facility is located adjacent to the Port of Lewiston container yard.
As of November 2015, we are pleased to announce that limited container shipping from the Port of Lewiston to the Port of Tacoma is currently available.  Please contact Kim, Port of Lewiston Traffic Manager, at 208.743.3209 to inquire on schedule and availability.